Well done to the Under 13 Girls cricket team who won the 'Under 13 Girls Chance to Compete Outdoor County Finals' at Billingham CC on Thursday 14th June.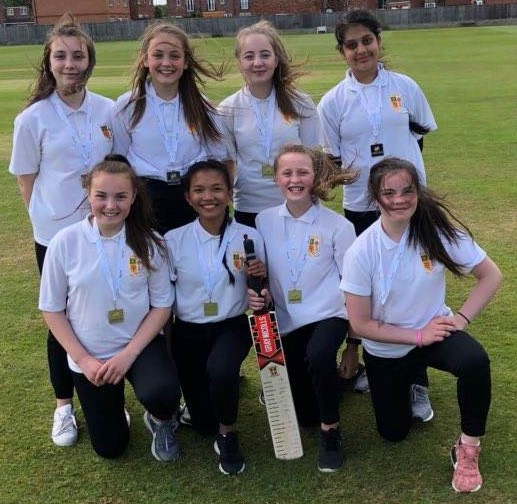 After a tie in their opening group game against Longfield, the girls won their remaining two group games against St. John's and Conyers to win their group on runs scored.
The girls then beat Durham Johnston in the Semi Final by 16 runs to meet Sedgefield in the final, where a superb bowling performance clinched victory to ensure St. Wilfrid's won the Under 13 Girls Outdoor County Finals for the second successive year.
The Under 13 Girls cricket team are now both Indoor and Outdoor County Champions. This is a phenomenal achievement. Well done girls!