Welcome to our dedicated Wellbeing page.
At St. Wilfrid's, we aim to promote positive mental health and wellbeing for every member of our staff and student body. This dedicated section of our website provides information on all matters regarding mental health and wellbeing to go alongside the support and information contained in our Mental Health Policy, the staff with responsibilities for pastoral care, including a school counsellor, and our twitter account dedicated to wellbeing.
If you are struggling during lockdown, or looking for advice about local mental health services please see here.
Secondary Age Mental Health Pack
What is mental health?
'Mental health is a state of well-being in which every individual realises his or her own potential, can cope with the normal stresses of life, can work productively and fruitfully, and is able to make a contribution to her or his community.' (World Health Organization)
What is mental and emotional wellbeing?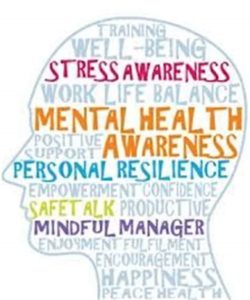 Sarah Stewart-Brown, professor of Public Health and a Wellbeing expert, says:
"Feeling happy is a part of mental wellbeing. But it's far from the whole. Feelings of contentment, enjoyment, confidence and engagement with the world are all a part of mental wellbeing. Self-esteem and self-confidence are, too. So is a feeling that you can do the things you want to do, and so are good relationships, which bring joy to you and those around you.
Of course, good mental wellbeing does not mean that you never experience feelings or situations that you find difficult," says Professor Stewart-Brown. "But it does mean that you feel you have the resilience to cope when times are tougher than usual."
"It can help to think about 'being well' as something you do, rather than something you are. The more you put in, the more you are likely to get out. No-one can give wellbeing to you. It's you who has to take action," says Professor Stewart-Brown.
St Wilfrid's commitment
At our school, we aim to promote positive mental health and wellbeing for every member of our staff and student body. We pursue this aim using both universal, whole school approaches, and specialised, targeted approaches aimed at vulnerable students. In addition to promoting positive mental health, we aim to recognise and respond to mental ill-health. In an average classroom, three children will be suffering from a diagnosable mental health issue. By developing and implementing practical, relevant and effective mental health policies and procedures, we can promote a safe and stable environment for students affected both directly and indirectly by mental ill-health.
Mental Health Policy and Guidance
In December 2018 St Wilfrid's implemented a new policy with the aim of:
Promoting positive mental health in all staff and students
To increase understanding and awareness of common mental health issues
Alert staff to early warning signs of mental ill health
Provide support to staff working with young people with mental health issues
Provide support to students suffering mental ill health and their peers and parents/carers
To view the full policy please go to St. Wilfrid's Mental Health Policy
Our shared values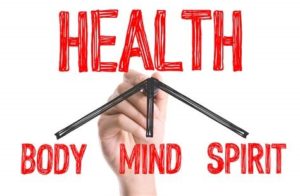 Our Shared Values underpin everything that we do. St Wilfrid's is a community where we want everyone to feel supported, safe and happy.
Mental Health and emotional wellbeing are detailed as a priority in our strategic development plan. Mental health education within school is intended to develop students' understanding of mental health and emotional wellbeing, and provide them with the tools to self-care, as identified in the school's mental health action plan.
To deliver the aims of our Mental Health Policy we promote mental wellbeing and raise awareness of mental health issues using poster campaigns, displays, invite guest speakers hold awareness raising days/ events delivered in partnership with staff and students. We teach students about common mental health and wellbeing issues through PHSE and assemblies, hold workshops for staff, parents and carers. We also share information via our Facebook and Twitter pages.
School Based Support
For most students, their primary source of support will be their form tutor. In addition, any concerns about a students' wellbeing should be referred to their head of house or head of year. Safeguarding issues must be passed directly to the designated safeguarding officer. Students in need of specific and continuous academic or emotional support may receive guidance from a Sixth Form Academic Mentor, or a Blue Report Mentor.
In addition, pastoral staff may suggest a referral to the following sources of support, available in school:
School Counsellor
First Aid Support Assistant
School Nurse
Educational Psychologist
For further information about the School Nursing Service please go to school nursing service
Further information on the issues below can be found on the pages on the right hand side:
School Counselling Service
Local support
Practising Self-Care – Top Tips
Useful sources of information
What should I do if I'm supporting someone in a crisis?
When someone dies
Mindfulness Apps
TED Talks to get you thinking
Kooth.com